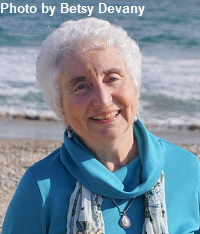 I'm thrilled that my debut novel, The Selkie's Daughter, will be available for readers this January 2024. Fantasy fiction is a whole new adventure for me. But even before I could read, I wanted to tell stories. When I was little, I'd draw stories with stick figures. Later, after I started school, I would climb the willow tree in my backyard, where I'd write in my journal and make lists of favorite words. As a teenager, I wrote poetry and my own Nancy Drew mysteries, but I never imagined being an author. I didn't think authors were real people. Instead, I went to college and became a teacher.
Then I married and had three daughters. I read them children's books and I fell in love with the poetic language, the wonderful characters, and the beautiful illustrations. One day, I decided to write my own book about the squirrel who raided our birdfeeder. "Hickory Squirrel" was never published, but I kept on writing, even after I returned to teaching. I took a class on writing for children, joined a writer's group, and went to writing workshops. I wrote, rewrote, and rewrote again.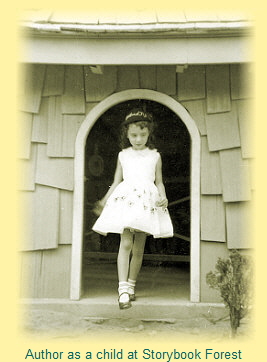 Finally, I had my first piece, a recipe for making an elephant for breakfast, published in Humpty Dumpty Magazine. Next came a story about my great grandfather, "The Dream Violin." I revised it fourteen times before it appeared in Highlights for Children. Since then I've published countless other stories, articles, and books for children. Seeing my words in print is a thrill, but even if I had never been published, I would still love the process of writing, polishing, and refining until a story is just right.
---

Linda Crotta Brennan is the author of over two dozen books for young people, including When Rivers Burned: The Earth Day Story, which won five awards, including being selected as the Children's Book Council's Outstanding Science Trade Book and Notable Social Studies Trade Book of the Year. The Black Regiment of the American Revolution was chosen for Georgia's core curriculum. Flannel Kisses was named one of the Best Books for Babies and Toddlers, and Marshmallow Kisses was selected as one of the Best Children's Books of the Year by Bank Street College.
Our dear Willow, the inspiration
for Tolly's character.
Ms. Brennan writes full time now, but she's held a wide range of jobs dealing with books, from working as an instructor with the Institute of Children's Literature, teaching in pre and elementary schools, serving as the Teen Program Coordinator at a public library, to destroying book bindings for U.S. Testing.
She holds a master's degree in Early Childhood Education and is an active member of the Society of Children's Book Writers and Illustrators and the Author's Guild.
Ms. Brennan grew up in New Jersey, an only child who spent a lot of time up in a willow tree. She and her husband now live in Rhode Island, the Ocean State. She has three grown daughters and four terrific grandchildren.